Flavors of Ramadan: A Global Tour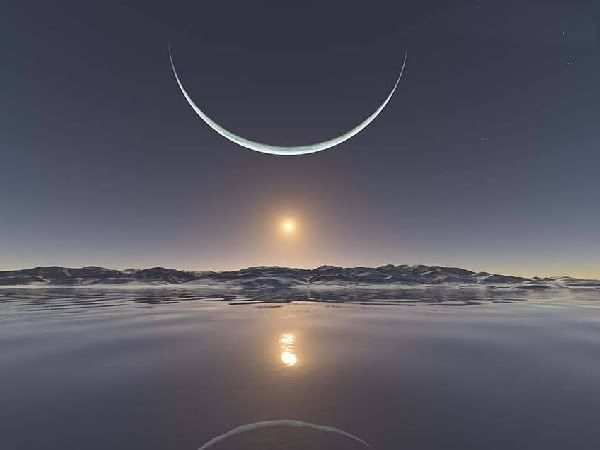 The Crescent Moon - (http://i1201.photobucket.com/albums/bb359/BeckyAlford/crescent.jpg)
---
We all share a common bond, a common love for our deen, yet despite this the many flavors of Ramadan and local traditions differ around the world. Each of us approaches this month in diverse ways infusing an abundance of soul to this Muslim tradition.Whether it's the food being prepared or the celebrations or decorations people string up, sharing our differences is a great way to celebrate the unique ways we show our Ramadan spirit. Whether it's Muslims in America finding fun and creative ways to bring their Ramadan spirit into a non-Muslim world or Muslims in the Middle East whose communities are surrounded by the traditions, smells and sounds that define Ramadan, we can learn so much from each other. Here are a few global flavors of Ramadan:
Madinah
As one walks into the Prophet's mosque, friendly faces steer guests to join one of the tables laid out for Iftar. Yoghurt, dates, bread and spice are arranged for strangers from all over the world to sit down and break the fast together.
Walking in the footsteps of the Prophet (pbuh) - Photo by T Abdelmoumen:
http://www.flickr.com/photos/t_abdelmoumen/5243343012/
---
Morocco
The Iftar tables often have three specific local delights: chebekia and sellou - sweet sesame delights, as well as harira - a nourishing hearty soup. Meal times are often a welcome space for family members and close friends. Pick a night and cook something different and new.
A local delight: Harira (By Kattusa24 (Own work) [CC-BY-SA-3.0 (http://creativecommons.org/licenses/by-sa/3.0)], via Wikimedia Commons)

---
Egypt
A tradition that has lasted hundreds of years, the fawanees (lanterns) hands as one of the most captivating of Ramadan traditions. The twinkling patterned light that comes out of these lanterns has entranced decades of children. Why not gather around the Fanoos this year and read bedtime stories of the Prophet (pbuh) to bring your children into the tradition. Much like many parts of the world, fasts are traditionally broken with dates.
The Beauty of the Fanous

---
We have started to incorporate the Fanoos into some of our items including our new Zillij Ramadan Fanoos Kits below:
South Africa
Muslim communities across South Africa send food and drinks enmass to the local mosque to feed the mosque-goers and the less fortunate. It's common for both families and friends to enjoy Iftar together breaking the fast with and array of spicy savories and a milkshake.
Soofie Mosque in Durban - By Chothia (Own work) [CC-BY-SA-3.0 (http://creativecommons.org/licenses/by-sa/3.0)], via Wikimedia Commons

---
Malaysia
Streets come to life with festivals and markets during the month of Ramadan. The Ramadan Bazaars that spring up have become a popular tradition with local offerings of a variety of Malaysian meals, from home-cooked rend to an array of friend pastries and sweets.
Malaysia Bazaar
---
India
Even within it's borders, India maintains its eclecticism during Ramadan. Some states hold haleem as a staple Iftar meal while others use pakoras. During Ramadan, tables are set on the sidewalks and outside mosques to cater for the less privileged in the community.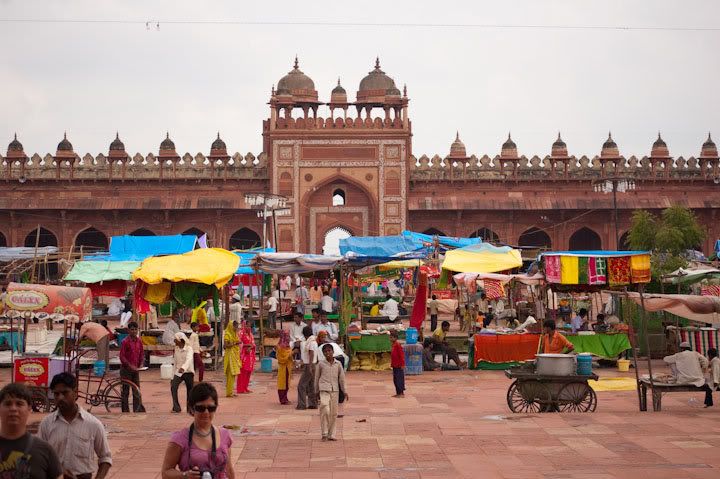 Preparing for Eid

---
Turkey
Strings of lights illuminate mosques and trees creating a vibrant energy and atmosphere. In towns and villages, drummers can be found circling the streets to wake the fasting ones for suhoor.
Ramadan Drummer

---
America
One of the newest traditions that has entered the fold, especially in countries dominated by non-Muslims is the adoption of the Ramadan Fasting Buttons. It is a perfect and fun way to communicate both to fellow Muslims when you are fasting, but to also communicate in a friendly and subtle way to those who don't share your faith. You never know when something as simple as a button can strike up a fun and conversation.
This year we have also created some little outreach kits in the form of the Sweet Dawah Kits which have informational cards for Ramadan, perfect for sharing a sweet treat and educating more on Ramadan.
Do you have any traditions you would like to share? We would love to hear how you and the ones you love celebrate Ramadan. Assalam Alaykum and Happy Ramadan'ing no matter what your traditions might be. May you have a rejuvenating and enlightening holy month, Insha'allah.